You can update NumPy using pip with the following code. If you want to learn Python then I will highly recommend you to read This Book.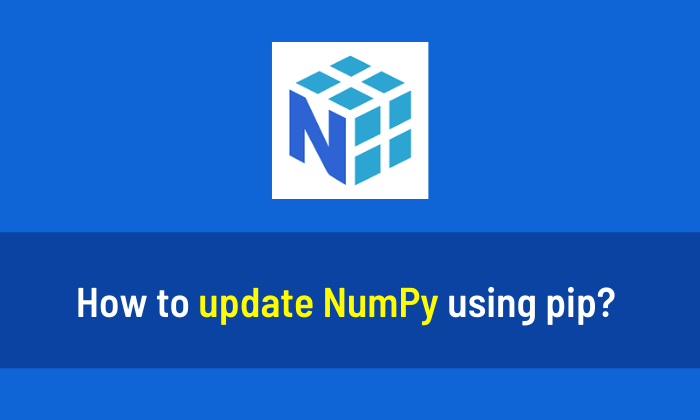 Write the given code in the Command Prompt and press enter to update NumPy.
pip3 install numpy --upgrade
If there is any issue found then try this code.
pip3 install numpy --upgrade --ignore-installed
People are also reading:
What is Computer Vision? Examples, Applications, Techniques
Top 10 Computer Vision Books with Python
Books for Machine Learning (ML)
Free Learning Resources