Food pattern is an important factor to prevent diseases and improve lifestyle. Studies show that changes in diet affect the evolution of chronic non-communicable diseases (CNCD) like cardiovascular diseases, obesity, and depression. It is highly recommended to change eating habits to prevent non-communicable diseases. Artificial Intelligence in nutrition is becoming popular for prevention and treatment.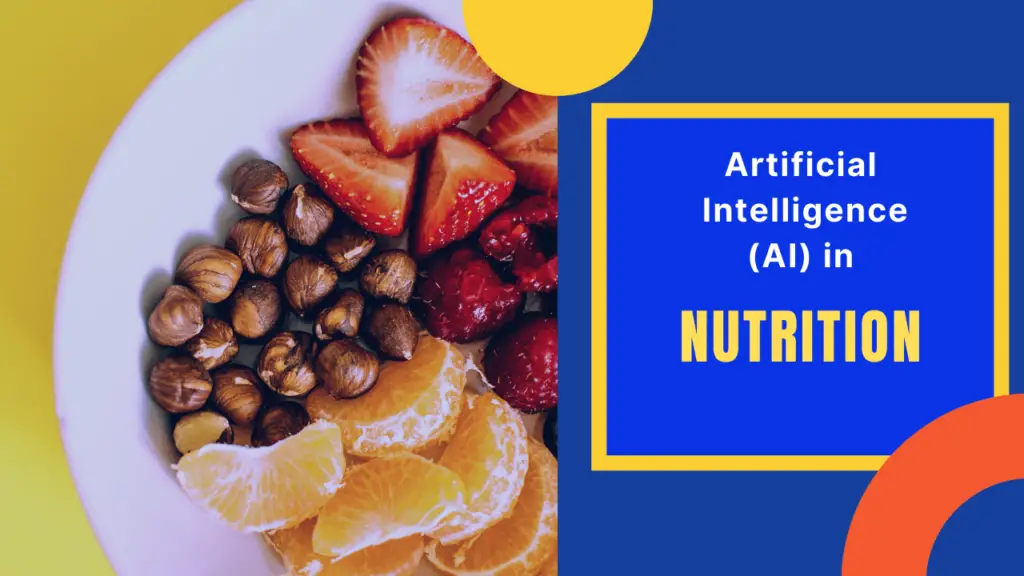 Precision Medicine and AI
Precision medicine is an approach for disease prevention and treatment which considers individual variability in lifestyle and genes. Recently, the development of the large-scale biologic database, methods for characterizing patients, and the use of smart technology have greatly improved the application of precision medicine. Computational tools are now considered important to analyze large data sets. In this approach, the healthcare providers depend on electronic clinical decision support to make the right treatment decisions. Intelligent computer systems can be useful in this regard because the data generated requires reliable analysis from several variables.
Artificial Intelligence (AI) has gained more popularity among computational tools. AI has the ability to learn and model relationships between variables by creating an input-output mapping such that the user, as well as hidden information for decision making, is known and interpreted.
AI for Determining People's Health Metrics
By understanding the multitude of factors influencing dietary recommendations, it becomes clear that the idea of a universal diet for everyone is flawed and biologically impossible. That is where artificial intelligence comes in. Randomized trials have become difficult to conduct in the field of nutrition because they require subjects to stick to diets for years while these studies have high chances of human error involved. However, the advent of artificial intelligence has allowed researchers to analyze big data sets resulting in a complete portrait of an individual's health metrics including the factors that influence their respective nutritional needs.
Artificial Intelligence Offers Personalized Nutritional Guidance
Nutrigenomics refers to the integration of genomic science with nutrition which is becoming increasingly popular in the field of nutrition-based AI. Specialized DNA tests focus on multiple aspects of an individual's microbiome such as genetics, environment, and lifestyle, yielding a personalized diet plan made from billions of data pieces about each individual. Such tests deliver nutritional guidance on the basis of the nutrigenomic whole system approach. Nutrigenomics can be leveraged to offer personalized interventions.
Analysis of personal health metrics has become possible because of advances in Artificial Intelligence. Two scientists, Eran Segal and Eran Elinav, in an institute of Israel, recently conducted a study on the variability of glucose levels post-meal by using personal and microbiome features to predict glucose responses in patients lowering post-meal glucose levels as a result. The researchers, with the help of machine learning, gathered and analyzed a data set of 1.5 million glucose measurements with various external factors to see what drove the glucose response to specific foods for each individual. An algorithm was built that way. Several factors were found to be involved in the glycemic response, but the food wasn't the key determinant. Instead, it was the gut bacteria.
There are some other ongoing efforts in the field as well. In certain nutrition studies, smartphone photos of individuals' plates of food are being analyzed by deep learning, a subtype of Artificial Intelligence, to streamline the food logging process as well as eliminating the risk of human error. However, for obtaining a comprehensive data set, factors like activity levels, sleep patterns, medication consumption, and microbiome functioning require to be integrated into the data set. This can be achieved via the implementation of advanced algorithms that track the important health metrics for the development of a personalized diet.
AI-Powered Nutrition Apps
Several companies are experimenting to explore machine learning's remarkable capabilities in relation to improving the existing applications. Plenty of nutrition apps are currently available with variable accuracy. The most used AI-powered nutrition apps are as follows:
Neutrino
Neutrino delivers nutrition-based data services and analytics to its users and wants to turn into a leading source of the nutrition-related platform. The platform employs NLP and mathematical models from the optimization theory as well as predictive analysis to enable individualized data compilation. It further enables its partners to purchase data regarding nutrition, using API and SDK integrations, to help improve their product offering and services.
Fit Genie
The application relies on Artificial Intelligence to produce custom data related to calorie intake and accordingly make food suggestions. It is a smart calorie counter powered by AI. Their artificial intelligence learns an individual's tastes, preferences, and body type and then tells exactly what to eat. These recommendations aim to leverage foods one already has, offer ingredient substitutions and hit one's nutrition targets. All of this is packaged in a comprehensive nutrition and activity tracker.
Suggestic
The app's machine-learning algorithm gathers data about individuals from their health tracking devices and food logging to personalize food suggestions using a bot to deliver answers throughout the day. It has an excellent feature that uses Augmented reality to recommend menu items in a restaurant by just pointing your app at the menu list. The app is currently available in the iStore.
Calorie Mama
The app uses AI as well as image classification technology for identifying the food accurately. It even calculates the number of calories just from the picture. Their proprietary API, known as Food AI, has been trained to identify cuisines from around the globe, which makes it the most culturally diverse food identification system in the world.
Eat Right
The Eat Right app by Amos Wong is a personalized food recommendation platform. The platform via Artificial Intelligence and machine learning algorithms identifies the dishes on a menu and then provides the user with the nutritional value that a dish would provide.
Conclusion
As the world is growing more fitness-conscious with time, there is an increasing demand for advanced technological solutions to cater to it. Lately, many applications worldwide are using predictive analytics artificial intelligence as well as natural language processing to help scores of fitness enthusiasts to monitor their nutrition and calorie intake. Artificial Intelligence and its subsets have been leveraged by these platforms to identify the calorie intake and then make food recommendations for a healthy diet.