What is the role of AI in recruitment? How AI can change the recruitment process? Will it improve the recruitment process or not? Such questions are arising while integrating AI-powered software and tools into the recruitment process.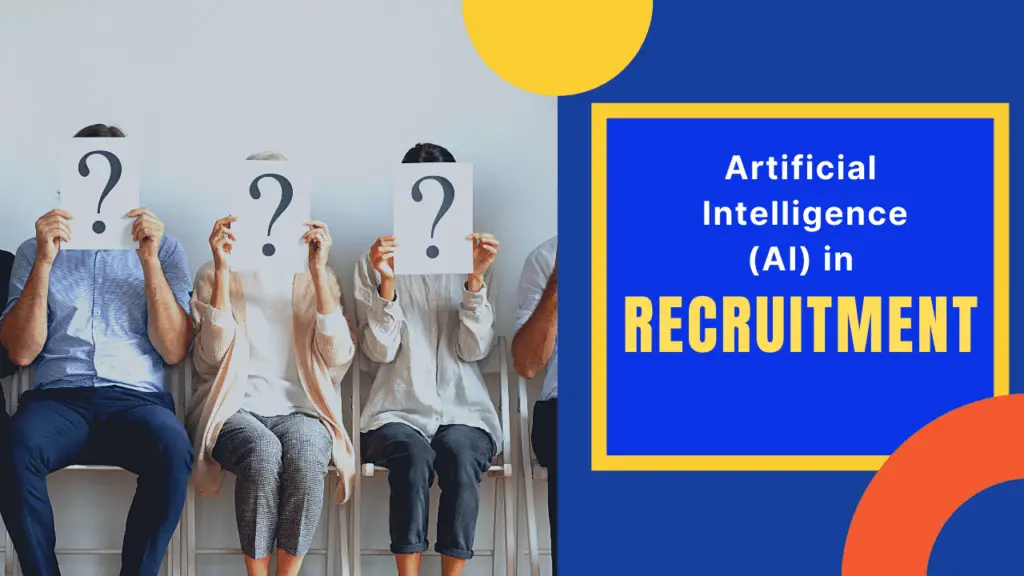 Rise of AI:
The AI-powered system is the most flexible system that provides unlimited solutions for different areas of businesses and fields. Many programs and tasks which are repetitive and do not require any high creativity are automated by machines. This has become possible by AI-driven tools to analyze vast data and present the best solutions in a quick possible way.
Rise of AI in recruitment:
The latest trend in the industry is Artificial Intelligence. AI technologies are widely used in marketing, IT, engineering, development, and many other sectors. After success in these sectors, AI entered in recruitment area. Recruiters are now using AI to automate the recruiting process and to create more innovative ways of hiring talent. AI provides the most common recruiting solutions.
Use of AI in Recruitment:
Recruiters are using AI for some time now. AI-powered software enables recruiters to execute tasks that are complex and requires quick decision making, visual recognition, machine learning, voice recognition, and translation.
AI-powered Applicant Tracking System (ATS) is common software that is used to go through thousands of CVs in no time with the help of keywords or phrases. Before AI, these processes required so much time to go through hundreds of CVs manually. It was affecting the performance of recruiters.
AI can also help in sourcing, pre-selection, and onboarding parts of the hiring process. It can set up virtual interviews and can answer candidate's questions. Recruiters will get the edge to recruit the right man for the right job.
Applications of AI in Recruitment:
There are a lot of uses and applications of AI in recruitment. A few of them are listed below.
1. Interview with Robots:
With the help of natural language processes and analytics, robots can interview and assess the candidate. It can assess the skills and personality traits of the candidate.
2. Conversation Analytics:
Meta view developed software that is used to listen to the interviews and extract the insights which benefit organizations by helping in hiring an ideal candidate. Recruiters can improve their interviewing techniques. It will enhance their working.
3. AI-powered background checks:
There is an AI-powered tool called Checkr. It is based on machine learning and AI algorithms that help recruiters/companies to perform background checks. The benefit of using AI in background checks is to reduce bias, give more privacy for applicants (only relevant information), no physicality involved for checking, much faster and simpler.
4. Reference Checking:
Manual reference checking is a time-consuming process. Imagine reference checking of hundreds of candidates who are hired annually. The AI-powered tool automates such a process and gets you an accurate picture of a candidate in no time. The software helps gather the relevant data of candidates on a single platform.
5. AI for internal mobility:
It can save time and money. Internal hiring with the help of AI can offer the perfect match for the job. No risks are involved, internal new hires will take very little time to understand the nature of the job.
Many companies are using this strategy. The software uses data, NLP, and work pattern recognition to gather insights. It can filter out those internal candidates whose skills and experience match the job. It helps boost mobility within the company.
6. Strengths and Skills
Nowadays there is a shift in focus from the individual to the team. There is a risk of recruiting a candidate who is not team-fit. Companies want those candidates which have leading capabilities i.e. a person can lead the team or can work in a team. Deep and machine learning technologies are used to understand the characteristics of an individual by combining data analysis with scientific testing.
7. Rerouting candidates:
This technology has changed the recruitment process entirely. Rerouting candidates mean recruiters can hire top talent who is rejected previously for another job. A person can be rejected for several reasons that don't mean it is not ideal for another vacancy in the same company.
Software is used to build a talent pool that keeps data and profiles of candidates. This software reroutes candidates to those roles which suit them better.
AI-powered software notifies the candidates whenever a new job or vacancy is available. It keeps good applicants with the organization instead of losing them out to other companies.
Benefits of AI in Recruitment:
There are several benefits of AI in recruitment. 4 key benefits are listed below:
1. High-Quality Hiring
To find the right person for the right job from a big pool of applicants is a time taking and hectic job. With the integration of AI in recruitment, this process is now simpler. The recruitment process is divided into several steps. Recruiters can collect the data of candidates and evaluate them effectively. There is software that helps recruiters finding the right person having the right skills for that specific job.
2. Better integration of Analytics
AI-powered software is assisting the recruiters to do better analysis of candidate profiles. After analyzing the data, recruiters can select the candidate and place them in a certain job or area based on the applicant's skills. This approach is increasing the productivity of the business and motivating the candidates to enhance and flourish their skills.
3. Automation saves time
AI solutions save time, money, and resources. Few seconds will be required by this software to analyze and evaluate the big amount of data. AI is allowing recruiters to focus more on their work.
4. Unbiased Decisions
There is always a factor of conscious or unconscious bias because of human intervention. Biasness leads to problems. Biased decisions create problems for any organization. To prevent this from happening, AI-driven software can minimize this element. There is a higher chance that the company will hire the best candidate based on their potential and traits.
Final Thoughts on AI in recruitment:
Artificial intelligence is exploring all sorts of businesses. Its influence and effect can be seen in every sector. In the recruitment drive, AI is also advancing but there is a fear existing that machines are not good enough for this job. Many of them are afraid that AI will replace them. We all know this technology is new to the world and it has its pros and cons. When the recruiters master this software, their fears will also end with time.
Recruiters must learn these new technology trends as this advancement in science holds the future. It is very important to understand AI. It will automatically increase the amount and value of work for humans. New ways are being developed by the recruiters to recruit the applicants much faster and fairer. AI in recruitment will free up the time for recruiters to focus more on important work. It will also assist them to evaluate the working of the candidate and improve the outcomes of the company.