In this article, you'll see how to install Pandas in PyCharm. Follow these steps to install Pandas in PyCharm:
Step 1:
Open the "PyCharm IDE".
Step 2:
Click on "File" which is available in the top left corner and then click on "Settings".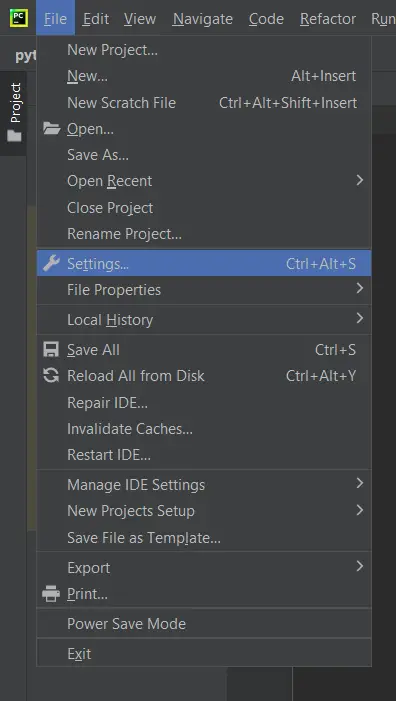 Step 3:
Now select "Project: pythonProject" and then click on "Python Interpreter".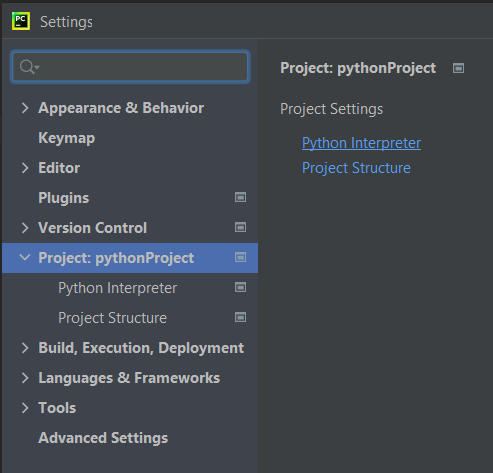 Step 4:
Now click on "+" sign, and it will show you available packages.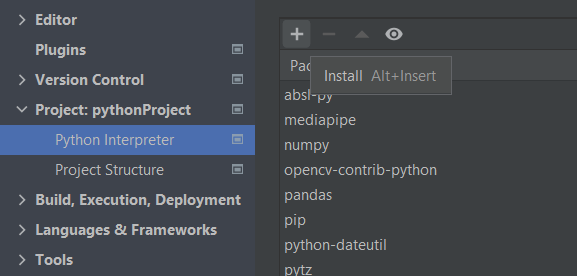 Step 5:
Now write "pandas" in the search box and click on "Install Package". You can also specify the version which you want to install but it is optional.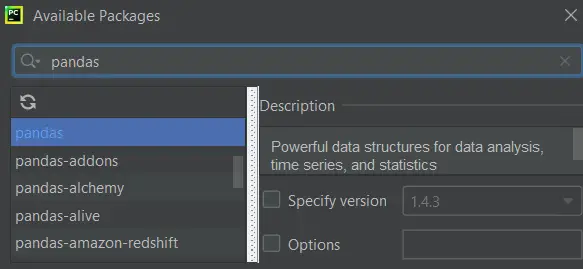 I highly recommend you get this book "Python for Data Analysis: Data Wrangling with Pandas, NumPy, and IPython" to learn data analysis. You can also find free Pandas-related content from This Source.